The Best 480W Quantum Board 2020
1. Features:
1) Passive heat sinking, no fans, no noise, DIY design.
2) Higher efficiency, the best performance as we choose lower current for each diodes.
3) No wiring on the PCB with integrated PCB, much nicer looking.
4) With high quality Samsung led chip,Meanwell driver, quality is guaranteed.
5) With aluminium strip to connect the panel together, can make higher watts with basic module. Can make 240Wx2pcs, 240Wx3pcs, 240Wx4pcs etc.
6) You can choose the distance between the two board with the strip, many options for your choices.
2. Advantages:(The best one on the marekt for quality, performance and heat sinking)
1) Use more led diodes than any other competitors, we use 312pcs led diodes for 120W, 624pcs for 240W.
2) Higher efficiency , the best performance, as led is not fully loaded by current,lower currrent.
3) Better heat sinking: We choose 2x 240w for 480W, each board has heat sinking, so much better than HLG.
4) Nice looking , fewer defective ratio, we choose integrated PCB for 240W and 480W, so fewer wiring connections.
3.Application:
4. Specifications: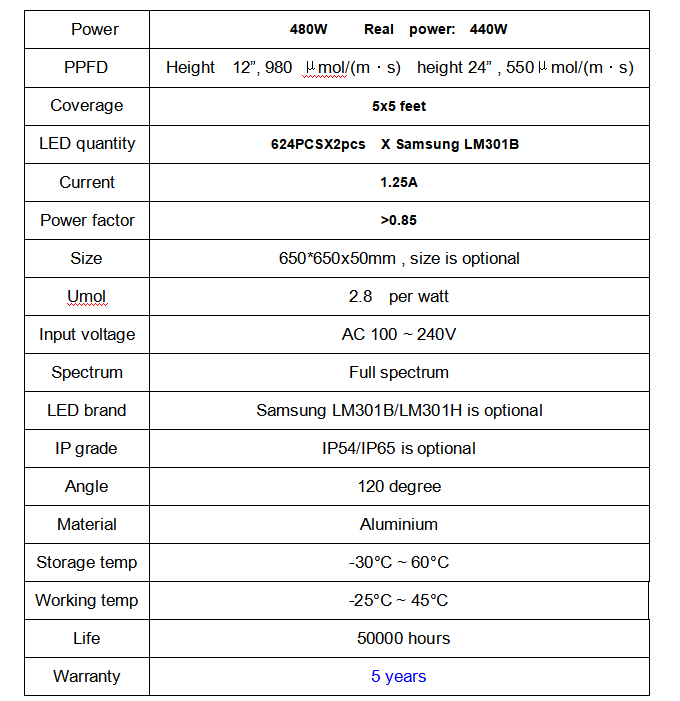 5. Photos: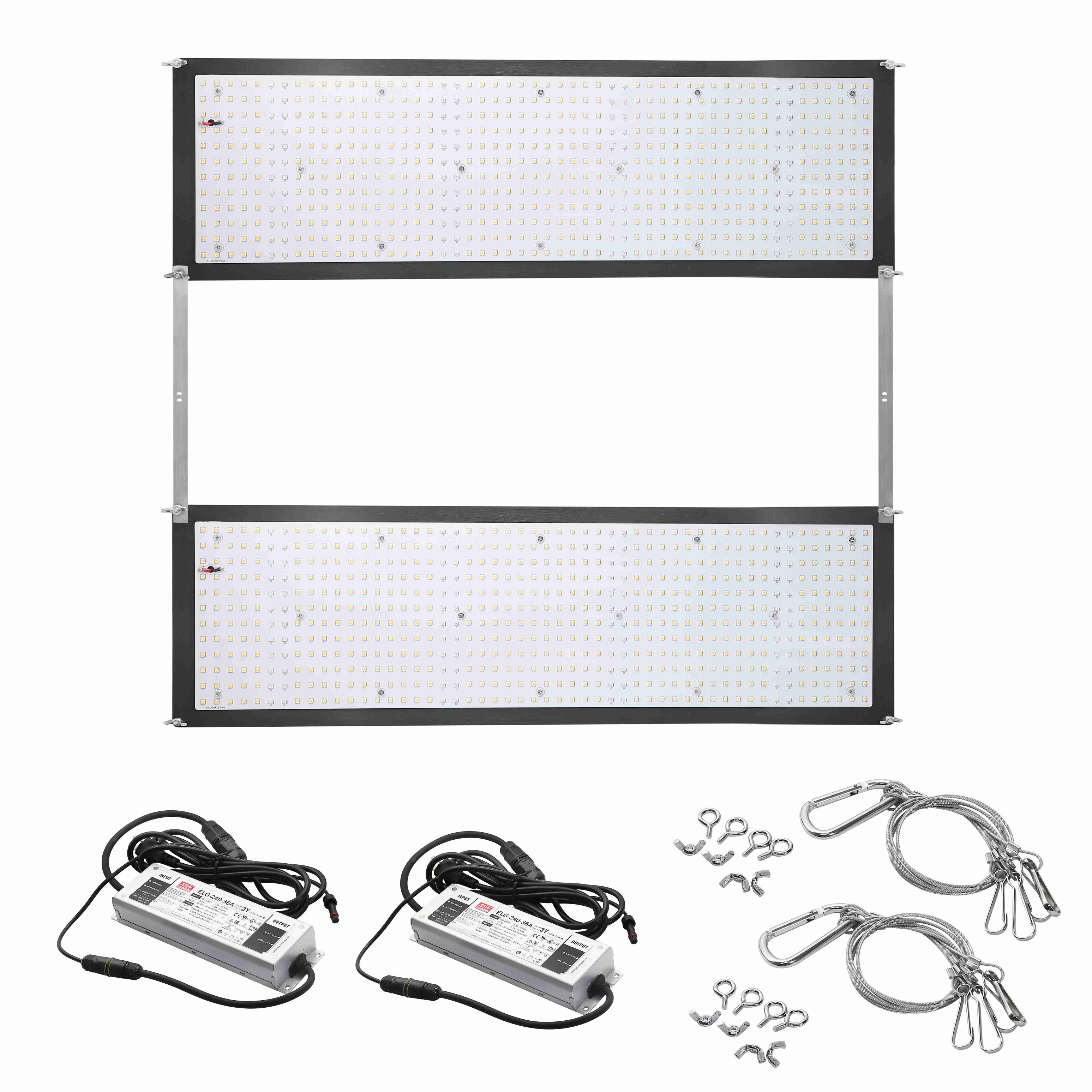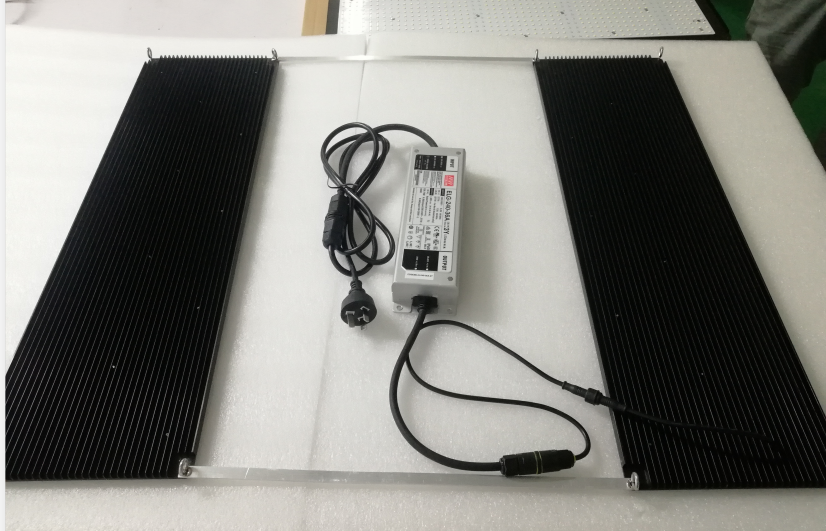 6. Spectrum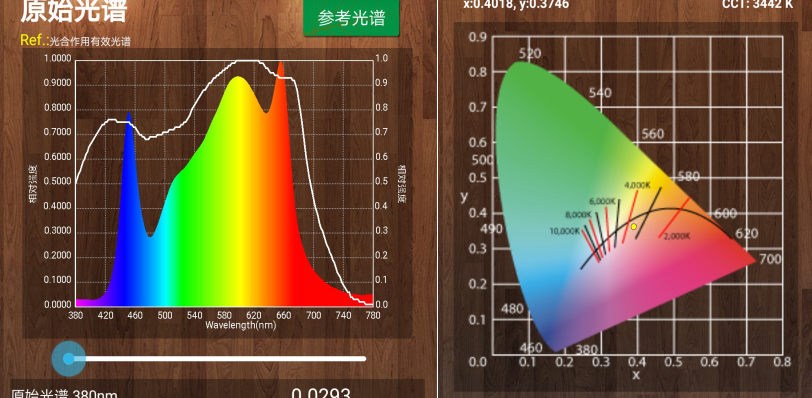 7. PAR Rating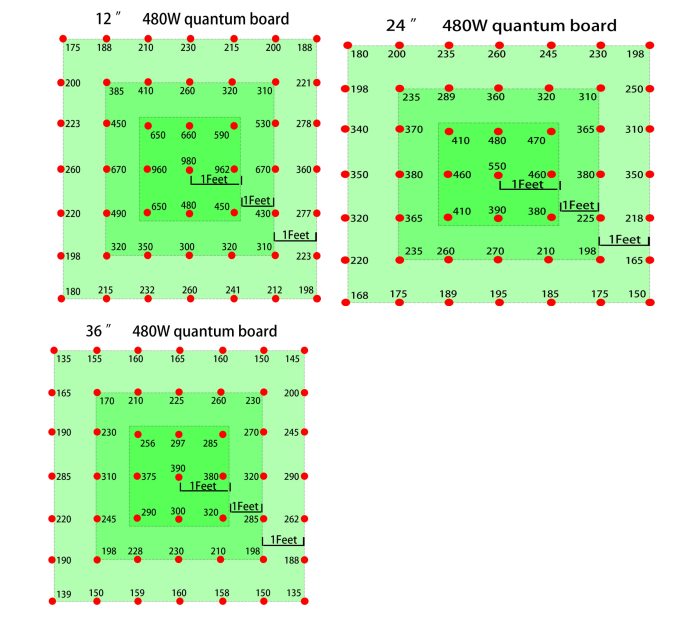 8. Packages:
72x37x13cm/pcs, 8.5KGS
9. Notice
1) For indoor use only.
2) For vision safety,do not look at the light directly when it is operational.
3) Socket must be wired to the earth.
4) Do not connect to live power until installation is done.
5) Please do not use the light 24 hours one day Continuously without stop.
6) Maintenance must be done by professional technicians.